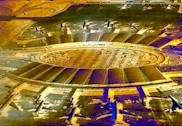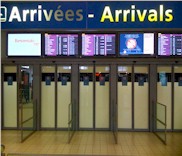 Point de rencontre Aéroport CDG. / CDG Airport meeting point. Arrival hall with a nameboard.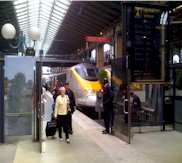 Point de rencontre Eurostar et Thalys . /Eurostar and Thalys Arrivals meeting point , at the end of the platform with a nameboard
---

Paris Cab Reservation
---
RESERVATION
Pour toute réservation
sous 24 heures, veuillez
réserver par téléphone.